Professional Website Design Services
eCare has been developing websites professionally since 2006. Since then it has evolved to a more open place, with content available on almost any device.
No matter how complex of a solution you need, we will make sure the final product looks great on any screen.
Main Features:
Fully Responsive / Mobile Ready
PHP/MySQL Programming
Full Ownership Rights and Sources
$599.99*
Basic
Home Page + 1 Custom Page *
12 Hours of Development
$999.99*
Standard
Home Page + 3 Custom Pages *
20 Hours of Development
$1999.99*
Professional
Home Page + 6 Custom Pages *
40 Hours of Development
* Price and number of pages is an approximation. This may be more or less depending on your needs.
Responsive Web Design
The web is a different place than it was just a few years ago. More and more people are using phones and tablets to browse the web, and if your site doesn't scale for multiple screen sizes then you are hurting your bottom line.
All of our websites are designed with Mobile in mind first, so your site can look beautiful no matter what device it's viewed on. Not only does it look good, but this will help you rank higher with search engines.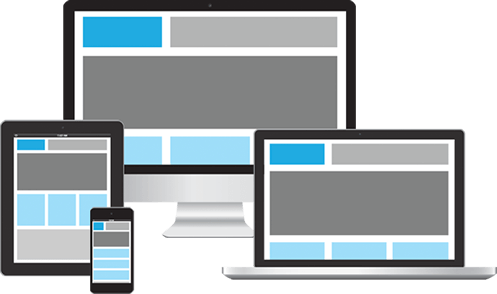 Included with all packages as standard:
HTML Coded Design
We guarantee validation with the latest WC3 standards
Fully Responsive
Have your site look great on any sized screen
Design Sources
Upon request we will send you source files used in the website
Ownership Rights
After you have paid, the website is 100% yours!
Powered by WHMCompleteSolution
---
Fast, Secure VPN - as low as $3.33/mo!